Oh Hello Friend: Advent Swap 2013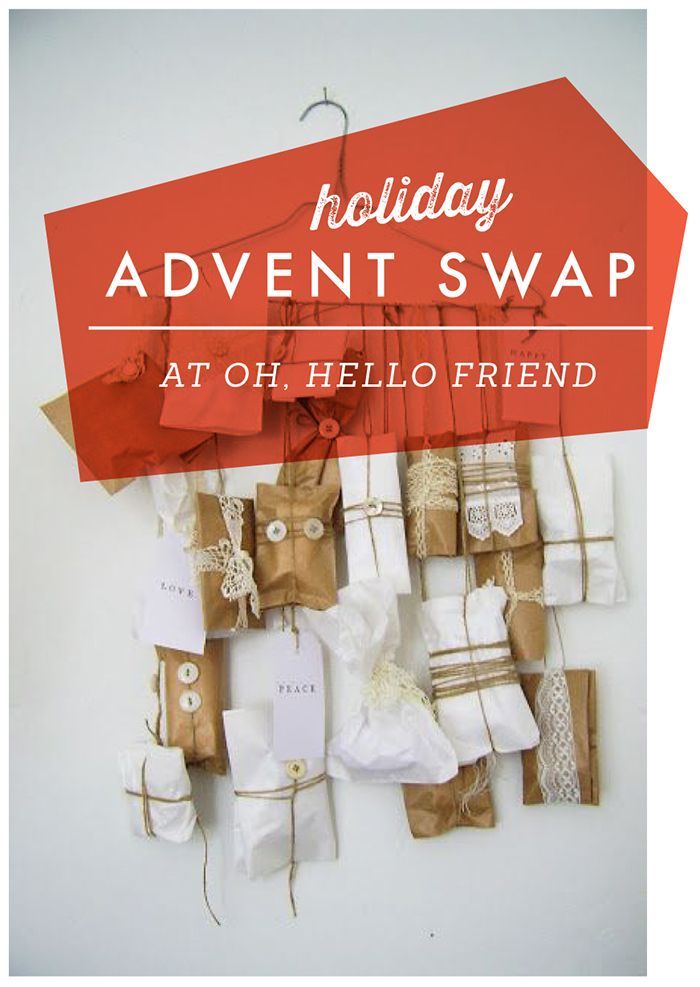 I was pretty excited to find out that Danni with Oh Hello Friend was hosting a Advent Swap! I have been a blog follower of Danni's for quite some time and I love her sense of style and I knew this Advent Swap was the perfect swap for me! When I found out that my swap partner I was paired with was someone I already knew! It made shopping for my partner that much easier! April Joy of A Joy for Lettering is such a sweet girl. I recently met her through Instagram ( gotta love that Insta commmunity ) and we instantly connected. We are also are on the SEI Design Team together. This girl is crazy talented and her Advent package was nothing less than AMAZING!
I was in total awe of the lovely packaging she sent me that I almost couldn't open it, almost!
I think one of my favorite item in my package was this custom stamp she created me! She recently opened a etsy shop where she sells her custom stamps and I highly suggest you checking her out! April Joy truly spoiled me rotten and I am so blessed to call her my friend. Thank you Danni was hosting such a great swap!