Hey Thuy "How to Host a Creative Workshop" E-book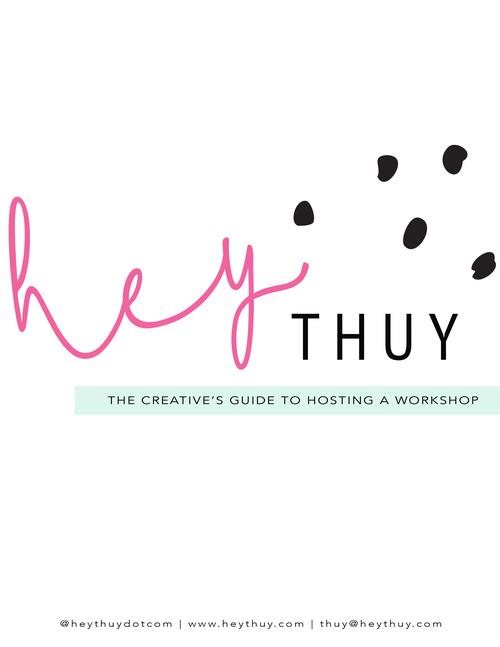 Hey Thuy "How to Host a Creative Workshop" E-book
I am so glad you are taking the next step to making your dreams happen with my "How To Host A Creative Workshop" e-book! I created this ebook as a tool for all creative entrepreneurs who are ready to grow their business and to take your online presence to the next level
Hosting a workshop or creative gathering can be stressful but with the right guidance and tools, you will be a rockstar on sharing your knowledge on a whole new level.
Inside my "The Creative's Guide To Hosting A Workshop ebook, I share all my personal experiences and also give you the tools to keep you organized and have a seamless game for a successful workshop!
HEY THUY THE CREATIVE'S GUIDE TO HOSTING A WORKSHOP IS ONLY $10.00
IT INCLUDES 10 PAGES OF AMAZING CONTENT AND 5 BONUS WORKSHEETS TO KEEP YOUR WORKSHOP ORGANIZED.
Purchase the ebook but still have questions? I am offering one on one creative consulting sessions where I will help you with all the what if's and buts that you may still have, so let's chat!